The Digital Walls of Fortress Europe (part 1)
"We are Black and border guards hate us. Their computers hate us too." – Adissu, living without immigration status in Brussels, Belgium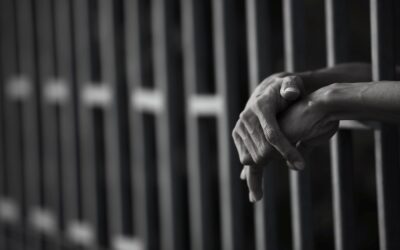 - 1.4-fold higher than in the general population – the coronavirus spread fast in correctional facilities between July 2021 and February 2022. - The country's prisons were relatively unprotected in the 5th wave of the pandemic, while Covid-19 transmission showed no...
Overcrowding, abuse of the minimum personal space of prisoners, hospitalization without segregation of patients, crowded quarantine, lack of medical staff and health measures, delayed vaccination. These are just some of the causes that lead to the virus's spread....
What is MIIR
—
The Mediterranean Institute for Investigative Reporting (MIIR) is a non profit organization that was founded in January 2019 with the aim to enhance the genre of journalism that holds those on power accountable and defends public good.
Independent journalism
For the public good.
Cooperation
Readers take part.
Transparency
Νo paywalls, no advertisements.
Subscribe to our newsletter
—
We want investigative journalism increase its impact. Learn about our investigations and the way we work, help us with information and directions and read our thoughts and suggestions from and about the journalism approach we have chosen.
(All these in a newsletter!)
Support Us
—
For Independent investigative journalism, material resources and time are much needed.
We do not accept ads, so help us continue our work.
IBAN: GR1601401040104002330000513 (Alpha Bank)